Khasi Hills REDD Project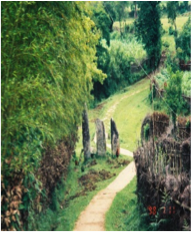 In collaboration with the indigenous Khasi of Meghalaya, India, CFI designed a community-based REDD (Reducing Emissions from Deforestation and Forest Degradation) using the Plan Vivo, UK standards.  In 2013, it was registered and certified with MarkIt registry, UK.  The Khasi Hills REDD Project is India's first community-based REDD project with projections of  318,246 tons of CO2 offsets over ten years, plus additional benefits including biodiversity, cultural conservation, and poverty alleviation. The project is located in a critical watershed for the area. The indigenous Khasi community has formed a Federation of 10 kingdoms to expedite the project, with clear lines of communication, decision making, and management organization to mobilize mitigation activities.  The project area has unique montane cloud forest ecosystems with 500-year old sacred groves riddled with standing stone megaliths that serve as environmental protection for some of the old-growth forests and the rich biodiversity of the area.
| | |
| --- | --- |
| Name | Khasi Hills REDD Project |
| Coordinator | Ka Synjuk Ki Hima Arliang Wah Umiam (Federation) |
| Activities | PES, REDD+, forest restoration, Women-run Self-help Groups |
| Management area | 15,217 hectares |
| Emissions reduction capacity | 21,805 tCO2/per annum |
| Elevation | 150-2,000 mt. |
| Ecozone | Temperate rain forest |
| Impact | 10 Kingdoms, 62 villages |
| Tenure rights | Secure tenure |
| Benefit sharing | Indigenous community-based |
| Certification | Plan Vivo, UK |
When the Forest is Home (2015)
This 30-minute film documents the story of India's first internationally certified community forest project to receive funds from sales of carbon offset credits under the United Nations REDD (Reducing Emissions from Deforestation and Forest Degradation) program. It tells the story of the charismatic former youth leader of the indigenous Khasi who helped unite ten kingdoms into a Federation to protect and restore the forests of the Khasi Hills in Meghalaya. This project demonstrates the success of community management and innovation in helping to conserve India's environment in the Northeast, while generating livelihood opportunities for the local people.
Planting a Future the WeForest Way (2015)
This short film documents the partnership between the indigenous Khasi and WeForest, a Belgium-based NGO. The tree project is helping to empower Khasi women as leaders and innovators to manage 43 home-based nurseries, each comprising 600 saplings of local, indigenous broad-leafed species funded by WeForest. The saplings will grow into healthy trees inside the forest and the women leaders will further strengthen and empower indigenous institutions for the future. The contract is renewable for ten years at which time a total of 5,000 hectares will be reforested with over 4 million trees.
Trekking through History (2015)
This short film highlights the community restoration of a 16 km segment of the David Scott Trail, an historic horse-cart route constructed by the British in the 19th century to connect the modern states of Assam, Meghalaya, and Bangladesh. The trail is an eco-adventure meandering up and down through forests, across arched stone bridges, and sparkling vistas.
Restoring India's Cloud Forests: Khasi Hills Community REDD+ (2014)
This short film highlights the efforts of the indigenous Khasi who are enabling thousands of people to engage with forest protection in north east India. They are also enabling businesses to balance their carbon footprint, work with communities close to the forests, and help protect forest ecosystems.It is a Plan Vivo project that reduces carbon emissions from deforestation, protects forest ecosystems and helps to create income for rural families. For more information contact www.clevel.co.uk.
Khasi Hills Community Carbon Project (2012)
This short film highlights the amazing story of the Khasi of the northeastern state of Meghalaya, India. For the first time, the Khasi united 10 kingdoms to form a Federation in order to conserve their natural resources and help alleviate climate change by developing India's first REDD project.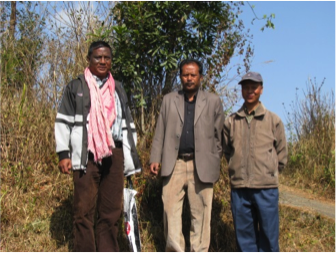 Registration certificate, click here
Project Design Document, click here
Technical Specifications, click here
Annual Report 2012, click here
Annual Report 2013, click here
For further details:
For broker links:
Sweden: www.uandwe.se
United Kingdom: www.clevel.co.uk
USA: www.cotap.org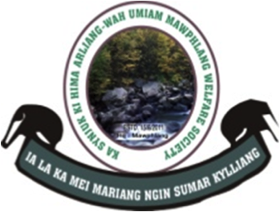 Recent Research Papers