Mark Poffenberger, Ph.D., Executive Director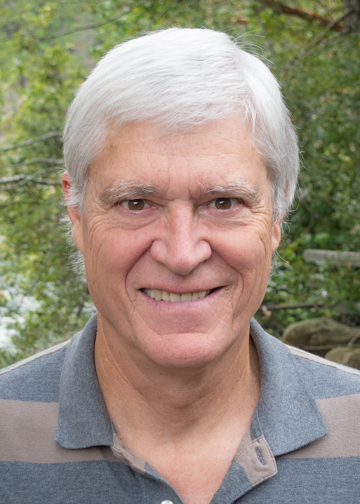 Mark Poffenberger, Ph.D., is the co-founder and Executive Director of Community Forestry International and the former founder and Executive Director of Asia Forest Network. Dr. Poffenberger specializes in natural resource management with an emphasis on community forestry. He draws upon a number of disciplines in his work including agro-ecology, anthropology, forest practice, public administration, land use planning, and economics. His perspective on development has been shaped by twenty years of residence in Asia, five of which have been in villages in Nepal, India, and Indonesia. He has conducted research, designed, evaluated, and implemented development programs in the fields of forest and water management, agro-ecology, population dynamics and rural employment. He has worked extensively with government agencies, universities, local and international non-governmental organizations, bilateral donors, and multinational development banks.
From 1961-1973, Dr. Poffenberger lived and studied in India and Nepal. From 1987-1991 Dr. Poffenberger was a Ford Foundation program officer based in New Delhi, responsible for assisting with the development of India's JFM policy and program initiative. Throughout the 1990s, Dr. Poffenberger continued to work closely with the Office of the Inspector General of Forests, GOI and published widely on India's evolving JFM program. He has written numerous articles addressing CFM issues and has recently published Community Forestry in Southeast Asia (2006). Other books include Village Voices, Forest Choices (1996), Keepers of the Forest (1990), and Patterns of Change in the Nepal Himalaya (1980).
Kathryn Smith-Hanssen, Ph.D., Administrative Director
Dr. Smith-Hanssen is co-founder and Administrative Director of Community Forestry International. She assists in the design, organization, and management of all CFI projects and programs, as well as organizing all meetings and workshops.  Dr. Smith-Hanssen liaisons with donors and financial auditors making sure that CFI meets the highest standard of technical and financial reporting.  In her capacity as Administrative Director, she also directs all publications and assists in fundraising efforts. Dr. Smith-Hanssen assists in the management of CFI field offices with capacity building in sub-project administration, reporting, financial management, and staffing.
Dr. Smith-Hanssen has degrees in Art History, Counseling Psychology and Mythological Studies with an Emphasis in Depth Psychology. Her scholarship emphasizes cultural and indigenous studies, ecopsychology, spirituality, and women's studies. From 1987 to 2005, she counseled individuals and groups as well as facilitated various workshops.
Nancy Schafer, Bookkeeper
Nancy is a full-charge bookkeeper with 20+ years of experience working with Directors, Presidents, CEO's and Board Members.  She is self-employed and has a client base consisting of non-profit businesses, corporations, and sole proprietorships.
Nancy has worked with CFI helping to maintain the organization's budgets, performing in-house audits of its expenses, and preparing financial statements. She provides efficiency and computer expertise that helps contribute to the success of CFI. She is an expert in Quickbooks and very experienced with Microsoft Excel and Word.
Kristal Passy, CFI Website Design & Management/ Web Videography 
Kristal has worked for CFI in a variety of capacities. She helps with graphic and web design as well as videography. Kristal helps CFI create high quality visual media to share their mission and better tell their stories. She offers her strengths as a creative director and collaborator.
Kristal holds a double B.A in Cultural Anthropology and Fine Arts with an emphasis in photography form U.C. Santa Cruz.
Shanti Martin, CFI Website Designer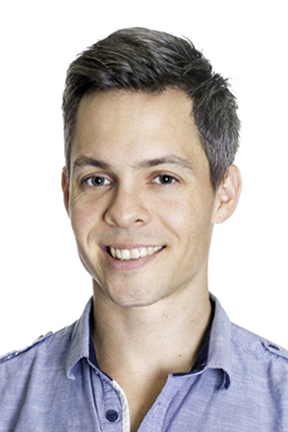 Shanti Martin brings excitement and innovation to every project. He has experience working in website design, music and video production. He brings a unique perspective on storytelling and enjoys creating striking compositions through innovative technologies.
Shanti holds a B.S. in New Media Communications and a minor in music from Oregon State University and graduated with honors.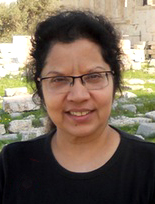 Minnie Vaid, Documentary Film Maker-India
Minnie Vaid has been a print journalist, starting her career with the Times of India and Illustrated Weekly, moving on to video journalism with India Today's Newstrack, switching to documentary programmes with Business India television, anchoring and producing ROOTS, an award-winning programme on rural India.
As a documentary fillm maker, Minnie specializes in issues that confront rural India, related to development, gender, environment, health, human rights, social awareness, empowerment etc.
Shooting in villages, building bases with NGOs, establishing a rapport with villagers across the length and breadth of the country, across different issues, highlighting community initiative, is her world.
Minne makes provocative and creative films to open a window for people to better understand the issues confronting India.
As a journalist we well as film maker, recently she has also published two non-fiction books, on paediatrician/rights activist Dr Binayak Sen and the world's longest hunger-striker and poet, Irom Sharmila. She is currently researching and interviewing people for her third book on the peoples' struggle against the nuclear reactor at Koodankulam, Tamil Nadu.
Minnie's films for CFI include: We Have a Dream, Wisdom from the Mother's Hearth: Sacred Forests of Meghalaya, and the marketing video for India's 1st community-based REDD project.